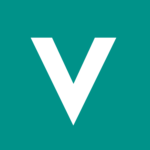 Who we are.
Vonix is all about service.
Whether you are here because you need to look at our range of regulators and flow control equipment, or you need independent advice to develop your business in speciality gases, or you need SDS producing for compliance to ever changing GHS rules, or you need assistance in your journey to ISO9001:2015 ; you will rely and be dependent on a great service.
Why Vonix….
30+ years in production and operational management teaches you many things.
Above all is the importance of building relationships.
Relationships with your colleagues, your subordinates, your managers, your customers and your suppliers.
When Vonix was launched in 2016 (as Safety Data Services Limited), it was through the support, commitment and generosity of people who saw the opportunity for a small business to flourish.
As 2016 rolled into 2017, more opportunities came along which opened up new income streams. Safety Data Services Limited no longer suited what we are about.
Throughout, the commitment to build new and strengthen existing relationships underpinned everything that we do. As at today, this is what we do:
SDS Authoring.
Calibration Gas regulator supply.
Calibration Gas Customers – we can help you find a supplier that better suits your needs.
Calibration Gas Manufacturers – we can help you find new customers and help to improve your technical processes.
ISO 9001:2015 – whether you are starting from scratch or upgrading to the new standard from ISO 9001:2008, we can help.
Project management consulting and guidance.
Meet the Team
Phil (the technical brain) and Jan (the business brain) are here to help understand your needs and convert those needs to meaningful actions.
Phil Edwards
Over 30 years experience in production and operations management.
Committed to continuous improvement philosophy.
Focused on driving growth and profitability.
Service driven by building trusted relationships.
Technically proficient.
Jan Edwards
Jan is behind the scenes making sure that the business stays on track.
Managing day to day business administration is key to every small business.
Need more information?
Please contact us with your requirements and let us see how we can help.